Im probably the least vain gal around but I love my vanity.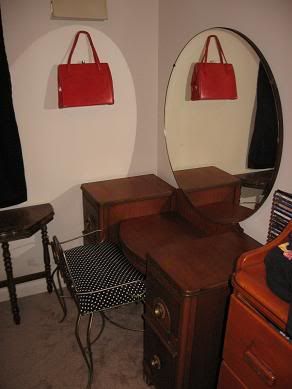 Just looking at it makes me happy haha.
Unfortunately I dont have any pretties on it right now. My son is going to be two next month. Sometimes he can be grabby. Usually only at home, and usually only when he knows he shouldnt be touching. He does it on the sneaky sneak. Better safe than sorry!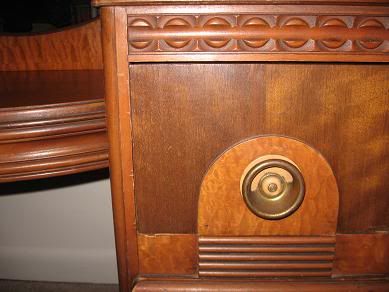 They dont make furniture with beautiful detail like that anymore.
So thats my vanity. I thought I would start sharing my pretties. <3